Situated between the Rathausmarkt, Rödingsmarkt and the Willy-Brandt-Straße lies the the Nikolai-Quartier. The comital new town that was founded here in the 12th century by the Schauenburgers would mark the birth of the commercial metropolis we know today as Hamburg.
Later, towards the turn of the 20th century, the quarter with the Großer Burstah had become one of the city's major trading hotspots. Reason why the first Hamburg stock exchange, the Hamburg Bank, which served as currency exchange office, giro- and credit bank, the Niedergericht (lower court) and townhall made the Nikolai-Quartier their home. In short, the Nikolai-Quartier was, and still is today, the economic heart of the city.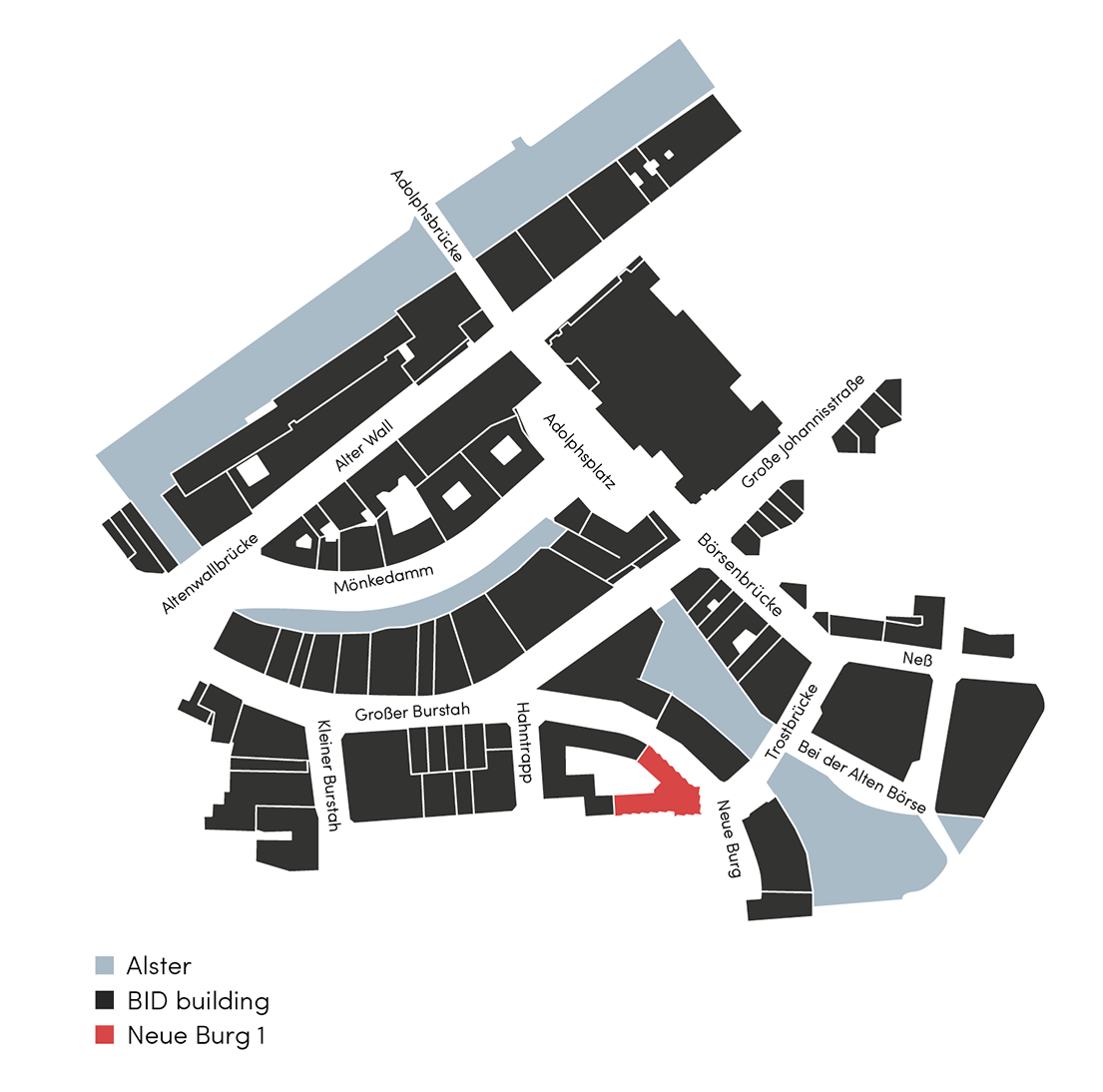 The BID Nikolai-Quartier




New life in the old quarter

The equivalent of 17 football pitches, the enormous area is being refurbished at a total cost of €9.3 million, revealing its brand new shiny glory in the shape of the BID Nikolai-Quartier at the latest in 2019. The all-encompassing overhaul by Europe's largest Business Improvement District Project, or BID for short, aims to make the 'heart of the Hanseatic city' even more attractive. Included in the project are things like traffic routing and accessibility improvements, which should enhance the user experience.
In practice, this means renovating pedestrian areas and installing new street furniture in the entire quarter, as well as widening and repaving individual pedestrian zones like the Großer Burstah. The Alter Wall, Mönkedamm and Neue Burg will also see new trees planted and a speed limit of 20 to 25 km/h will be introduced. One thing is for sure: the retailers love it, and occasional passers-by and those working in the city will soon be able to experience Hamburg in a whole new way.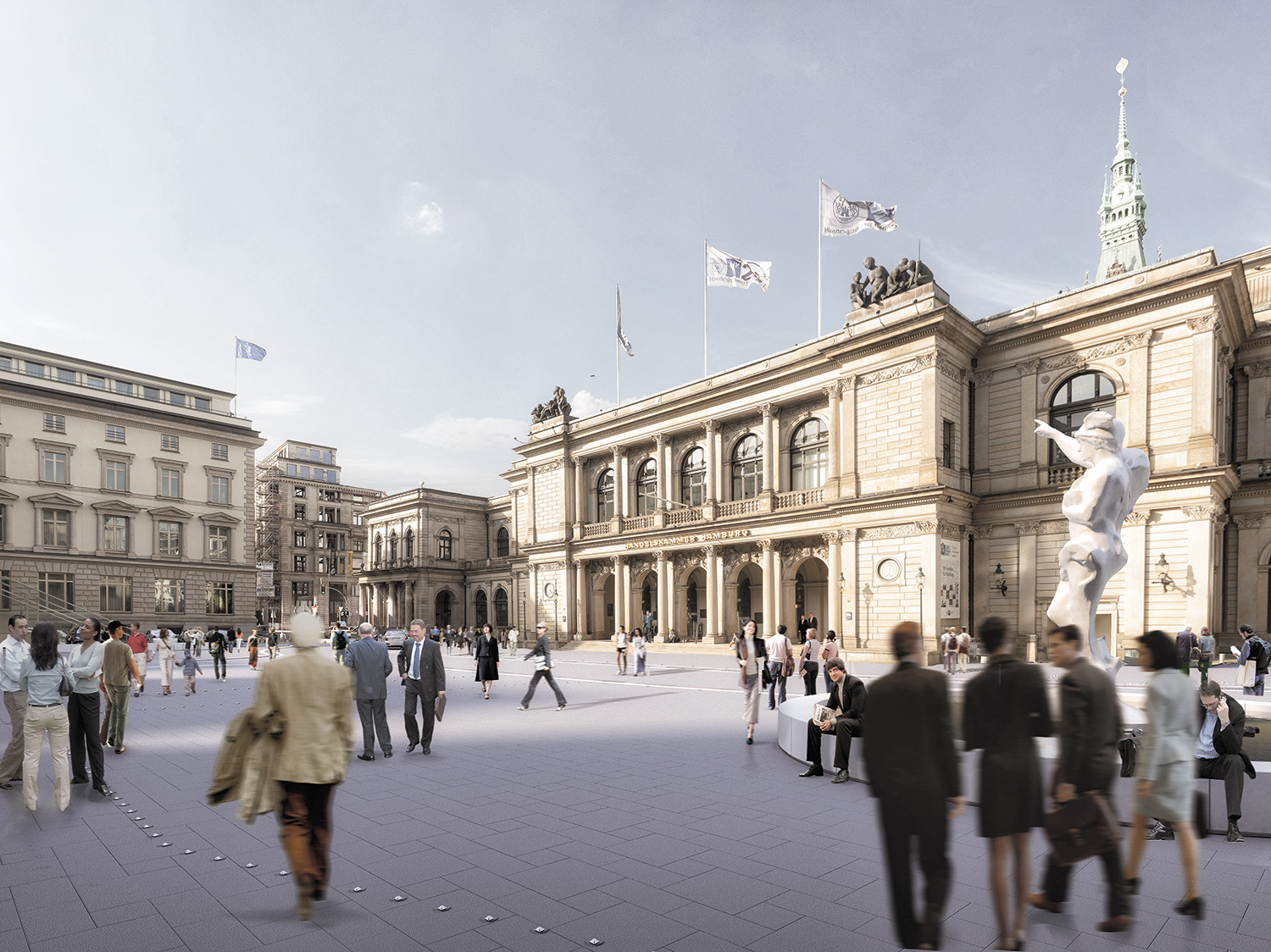 The BID Nikolai-Quartier
Refurbishing of public spaces to enhance the user experience
Location
Neue Burg 1 is centrally located between the Chamber of Commerce, the Rödingsmarkt, townhall, Alter Wall and the Willy-Brandt-Straße. It is easy to reach, with Hamburg's main railway station only a 10-minute walk away, the airport in the north of the city at only 24 minutes' drive or a ride of 37 minutes on public transport. In addition, the building is only about 8 minutes' walk away from the Meßberg and Rödingsmarkt subway stations.